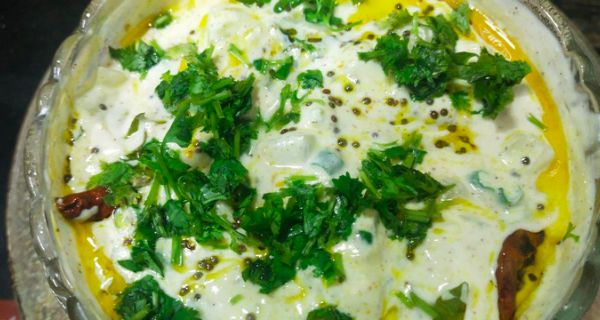 Best lauki recipe of lauki (bottle gourd ) ka raita i. "Lauki" is a Hindi word that is a vegetable.In English lauki is known as the bottle gourd. It is a long and round and cylindrical-shaped vegetable that belongs to the cucumber family. It is normally used in Indian cuisine and it is a vegetable that high water content and mild flavor. Lauki is a vegetable that can be used in soups, stews and stir-fries. It is also used for desserts like lauki ka halwa, a sweet pudding made from grated bottle gourd.
Bottle gourd, or lauki, has several potential health benefits, including:
Low in Calories: Lauki is low in calories and high in dietary fiber, making it an excellent choice for people looking to manage their weight.
Good for Digestion: Te high fiber content in lauki can help promote digestion and prevent constipation. It also contains water, which can help keep the digestive system hydrated and healthy. that can help regulate blood pressure and prevent hypertension.
Good for Heart Health: The fiber and antioxidants in lauki can help reduce cholesterol levels and protect against heart disease.
Hyates the Body: Lauki has a high water content, can help keep the body hydrated and cool, especially during hot summer months.
Promotes Skin Health: Lai contains vitamins and minerals tcan help keep the skin healthy and glowing.
Overall, incorating lauki into your diet can provide a range of health benefits and help improve
Lauki ka raita Biri style
Hello , Today i am sharing recipe of raita . This Lauki Raita is famous in Bihar .
Specially This Raita is made in summer . Try this once . you will love this .Sharing with Best recipe of Lauki(Bottle gourd) ka raita .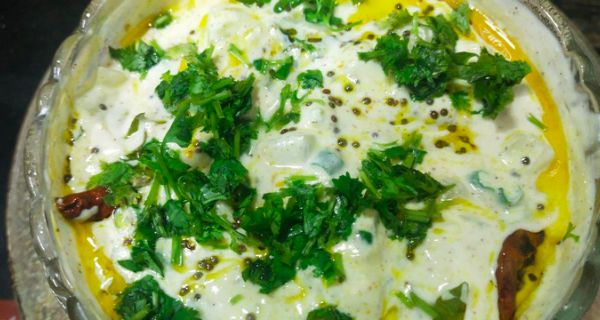 Ingredients
Best recipe of Lauki(Bottle gourd) ka raita
½ kg Lauki (bottle gourd)
250 gm curd
1 tsp salt
½ tsp black salt
½ tsp cumin powder
1 tsp mustard powder
¼ tsp turmeric powder
2 tbsp mustard oil
1 tsp mustard
½ tsp hing
4 Dry red chili
8-10 curry leaves
Process of Best recipe of Lauki(Bottle gourd) ka raita
1 first peel off the
Peel the bottle gourd and grate it using a grater.
chopped the lauki
Add chopped bottle gourd and salt to the cooker put 1 tsp salt cook till 1 whistle .
sieve cooked lauki.
Beat the yogurt in a bowl until smooth.
Add salt,black pepper powder,cummin powder,mustard powder and black salt.
add chopped green chilli,coriander leaves and greated ginger .
Add the cooled bottle gourd mixture to the yogurt and mix well.
Mix properly .
Heat Mustard oil in a pan and add mustard seeds .When they start to crackle, add asafoetida and green chilies, and kadhi leaves.
Garnish with chopped coriander leaves and refrigerate until ready to serve.
Please Try this once Best recipe of Lauki(Bottle gourd) ka raita
Your lauki ka raita is ready! Serve it chilled as a side dish with your favorite meal. Enjoy!
Read more Recipe
Best recipe of Lauki(Bottle gourd) ka raita
Please follow and like us: