Cake pops
Cake pops are bite-sized treats made from cake and frosting. They are often coated in chocolate or candy melts and derated with sprinkles or other toppings.
Cake pops can be made in a variety of flavors.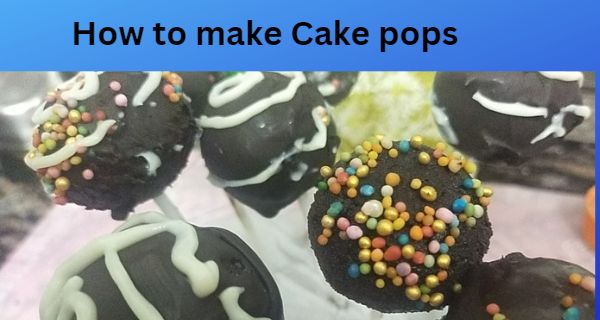 They are perfect for the part, weddings, birthday, Christmas and other special events. Cake pops can be customized to match any theme or color scheme. They are easy to make at home. New bakers can also try this recipe because there is no need of any extra ingredients.Basic ingredients we all have at home. When we make a cake with scratch upper part is useless, so we can use it for chocolate pop . You can make and decorate cake pop according to your choice .
What are cake pops?
The cake pops are cake balls. We can say a small ball of cake coated with chocolate and decorated with colorful sprinkles. These days cake pops are super trendy and kids love it.
Cake pops are a great way to use up the leftover cake.
They are a fun activity to do with cake and chocolate. Cake pops can be stored in the fridge or freer for later enjoyment.
Cake pops are a popular dessert trend that has been around for several years.
They are often served on a stick, making them easy to eat on the go. Cake pops are fun to traditional cupcakes or cake slices.
They are perfect for those who want just a small taste of the cake.
Cake pops can be made gluten-free or vegan for those with dietary restrictions. They are a fun addition to any dessert table or candy buffet.
Cake pops can be decorated with a variety of shapes and designs, such as hearts, stars, or animals.
They can be made to look like mini donuts, ice cream cones, or even sushi. Cake pops are a versatile dessert that can be enjoyed year-round. They are a sweet and delicious way to satisfy your cake craving.
Cake pops Easy Recipe. cake pops are made from cake and frosting. Easy cake pops are completely made with scratch .cake pops are tasty and party snacks for birthdays and any party.

How to make homemade cake pop?
Cake Pops Ingredients
6-inch chocolate sponge cake
350 gms dark chocolate
120 gms fresh cream
colorful sprinkles Process
1 For ganache take a bowl add 150 gms and 120g cream melt and mix in a double boiler.And keep at room temperature.
2 crumble a sponge of cake in a mixer grinder or mash with hand and Mix ganache and shape a ball.
3 Take lollypop sticks dip into ganache and pierce into the balls .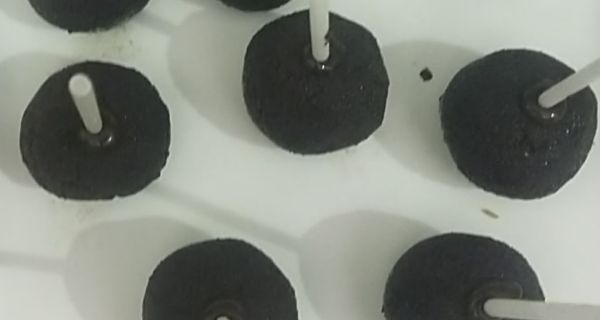 4 Keep them in the refrigerator.
5 Take out balls and dip them in melted chocolate.
6 Hold them for dripping extra chocolate and spread sprinkles.
7 keep in the refrigerator for 10 min.
8 Serve when set chocolate.
Read more about Strawberry cake
Please follow and like us: